Crypto Trade Studio
Crypto Trade Studio is a cryptocurrency management software compatible with Windows and macOS.
A single program that allows you to manage multiple cryptocurrencies at the same time, to analyze the trend, and to understand what is the right time to invest.
It is possible to analyze all cryptocurrency trends and choose the best time to invest.
The program communicates directly with Crypto.com. All your data will be safe on your PC.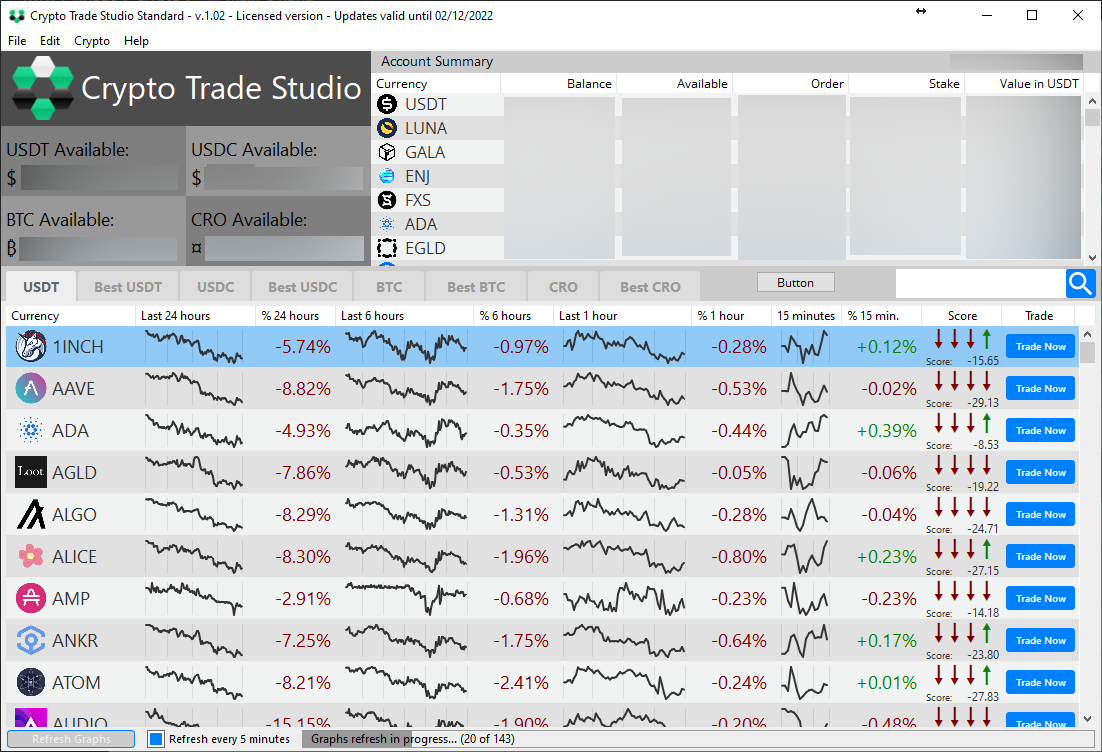 With the Crypto Trade Studio functions you can let your investments grow and decide to sell automatically if the trend falls below a certain percentage (chosen by you).
For example, with the standard STOP LOSS function that you find in the most common investment platforms, you can choose to automatically sell below a certain value. But what happens if during the night the value rises by 90% and then quickly falls back to the initial value? With STOP LOSS you would lose a potential gain.
With our functions, on the other hand, you can decide to sell automatically if the value falls, for example, below 5% of the maximum value reached . So, if during the night the value increases by 90% and then falls back to the initial value, the program will wait for the maximum value to be reached and then it will sell automatically if it drops to 85%. The same thing will happen for example if the maximum value reached is 150%, the program will sell only when it drops by 5%, that is, to 145%.
The difference between the STOP LOSS function and ours is that in the first case you would not earn anything, in the second you would earn the maximum possible.
You can also set a maximum loss percentage from the purchase value, this to limit the risk and to avoid too large losses.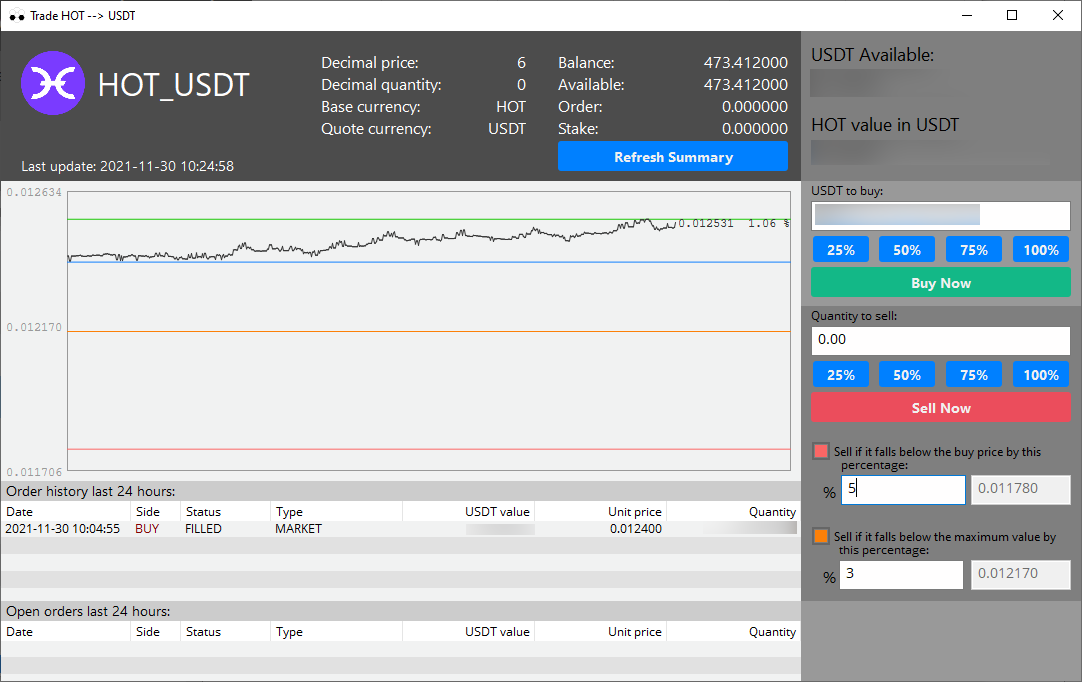 By analyzing the history of a coin you will be able to know the trend of the market over time.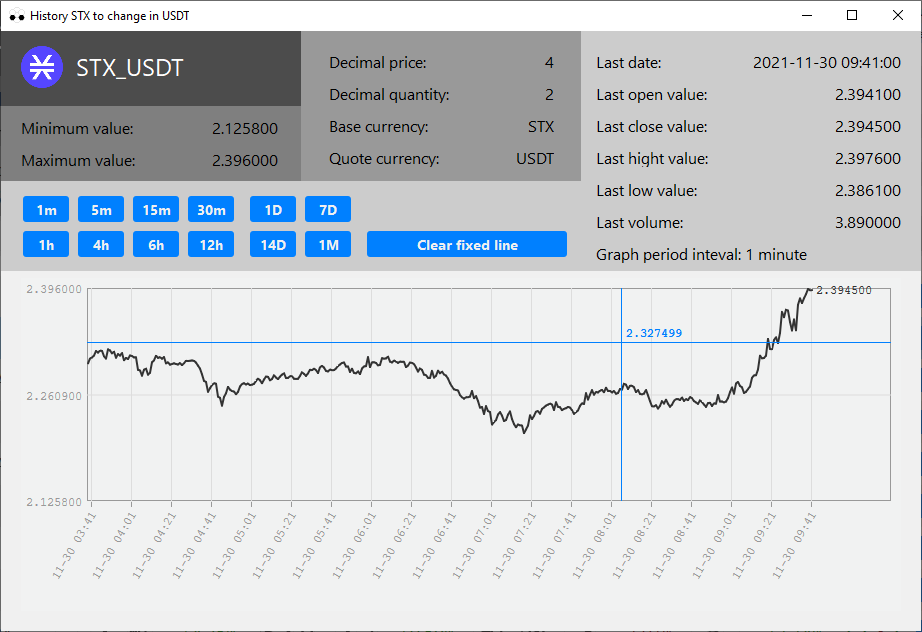 Create an account on Crypto.com Exchange
Go to the official Crypto.com website to create an Exchange account.
Official Website
Go to Crypto Trade Studio Official Website to check all features.
Download Software
A trial version is available to test all Crypto Trade Studio features.
Crypto Trade Studio is compatible with Windows and macOS