load pallet
You 'can turn a load pallet from the section Current Result.
Save optimizations load pallet is useful to have a history of work performed, to do research, and then also statistics.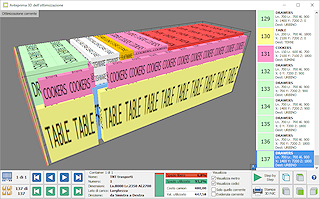 load pallet
E 'can review the preview 3D load the load pallet and repeat printing.
When displaying the load pallet we can monitor the last executed processing.
Go to the official website