mailing
Thanks to mailing will have everything you need in a single product, no subscriptions and monthly costs. Your data will remain safe inside your computer, without having necessarily to load data over the Internet.
When you purchase a license mailing you will receive one year of free updates. At maturity, you can choose whether to continue to use the latest version for you available or whether to continue with the updates by purchasing a package Update 1 or 3 years.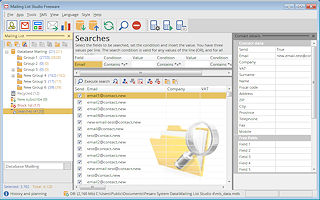 mailing
Born in 2003, mailing is the first software to manage mailing . In recent years the software has never ceased to improve by listening to the advice of relying parties.
mailing allows you to check the trend of the newsletter by displaying the total number of messages sent, not sent, pending. In addition to this mailing also it allows you to check in detail for each message if it has been opened and read. This feature allows you to have the actual statistics on the outcome of the newsletter.
Go to the official website